PaxOcean has earn bonus for completing ship repair work on MT Antea, a tanker five days ahead of schedule in PaxOcean Tuas yard, Singapore.
Mr Alec Lim, Yard Director of PaxOcean Singapore, said, "We would like to thank our customers Pertamina International Shipping (PIS) and Bernhard Schulte Shipmanagement (BSM) for their trust in us and glad we have demonstrated our capabilities with this early and safe delivery.
"In completing this repair work, we have leveraged our expertise and streamlined the process through innovative methodology. As such, saving both time and cost and at the same time ensuring quality standards are met," Mr Terry Wong, General Manager of Commercial and Ship Repair added.
Said Pak Brilian Perdana, Head of Commercial & Operations of PIS Singapore, "PIS is pleased with the quality delivered and we look forward to building upon our good working relationship with PaxOcean."
Captain Raymond Peter, Managing Director of BSM added, "The early delivery of MT Antea bears testament to the good teamwork and collaborative effort of PIS, BSM and PaxOcean teams.We are pleased with the excellent work done on MT Antea. PaxOcean has definitely met our expectation with this early delivery."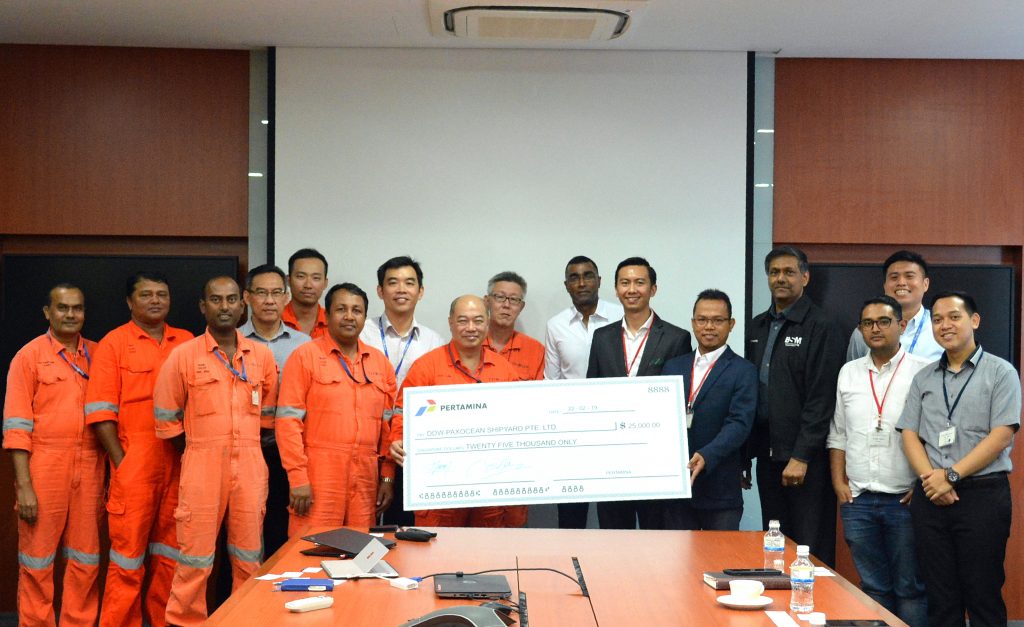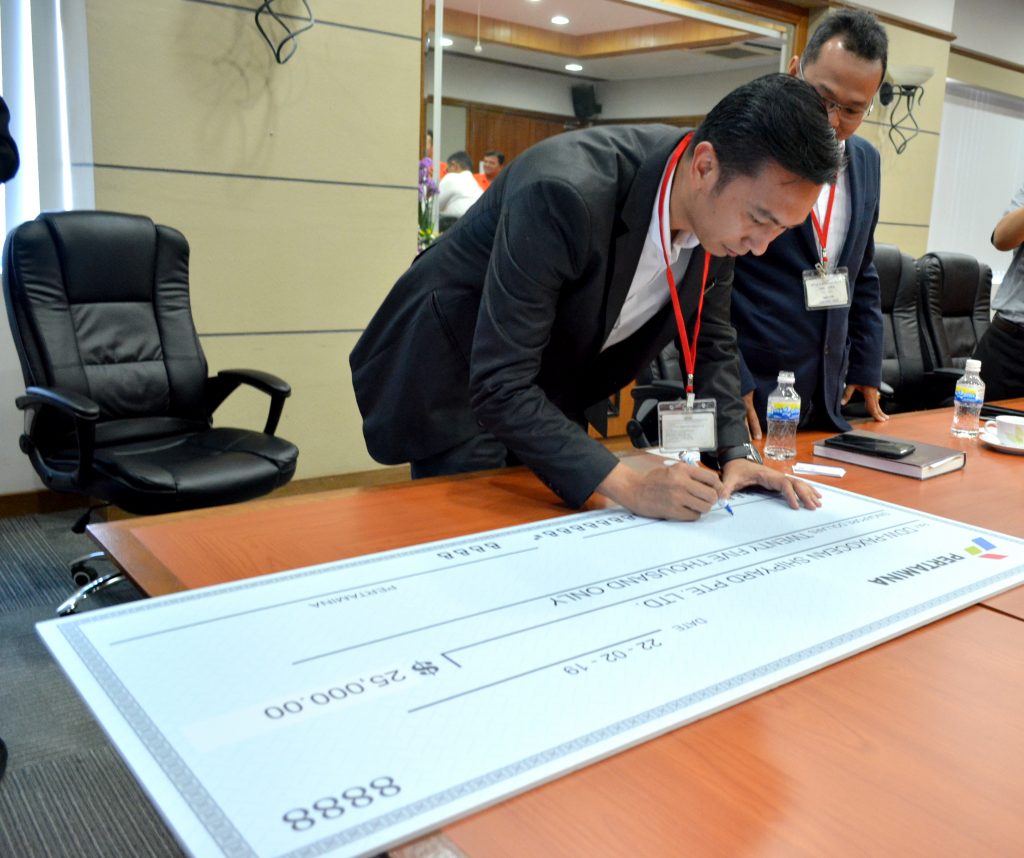 About Pertamina International Shipping
Pertamina International Shipping is a shipping company, subsidiary of PT Pertamina (Persero). The company, an Indonesian state-owned oil and natural gas corporation based in Jakarta engages in the oil, gas, and new and renewable energy businesses in Indonesia and internationally.
About Bernhard Schulte Shipmanagement
Bernhard Schulte Shipmanagement (BSM) is an integrated maritime solutions leader, with a strong heritage spanning more than 130 years in the shipping industry. We are a trusted partner to responsible and demanding customers worldwide. With a fleet of 600 vessels and 20,000 dedicated employees we deliver safe, reliable and efficient shipmanagement services in over 40 locations around the world.
About PaxOcean
A subsidiary of Kuok Singapore Limited, PaxOcean owns and operates 6 shipyards located in Singapore, China and Indonesia. First established in 2007 in Singapore, PaxOcean offers a wide range of services covering offshore engineering, rig building, ship and rig repair, maintenance and conversion.
For more information, visit us at www.paxocean.com